This is my week to post the DT challenge over at
MEMORABLE SEASONS
!!
We are also having a crop (FUN FUN FUN) that starts this Friday...Jan 7th. It's a crop based on NUMBERS... 1-12, so each number also corresponds to a month.... like 6 is June... so there will be 12 challenges from the DT and each will be different and unique...(the crop is 3 days, but you have a whole week to finish up the challenges!!) I have numbers 1 & 6, so come back this weekend and I'll let you in on my challenges for the crop.
But here is my regular challenge for this week... AND I also based it on the NUMBERS theme, so it's a litle WARM UP to our crop!!!
So...does anyone else have alphas that look like this?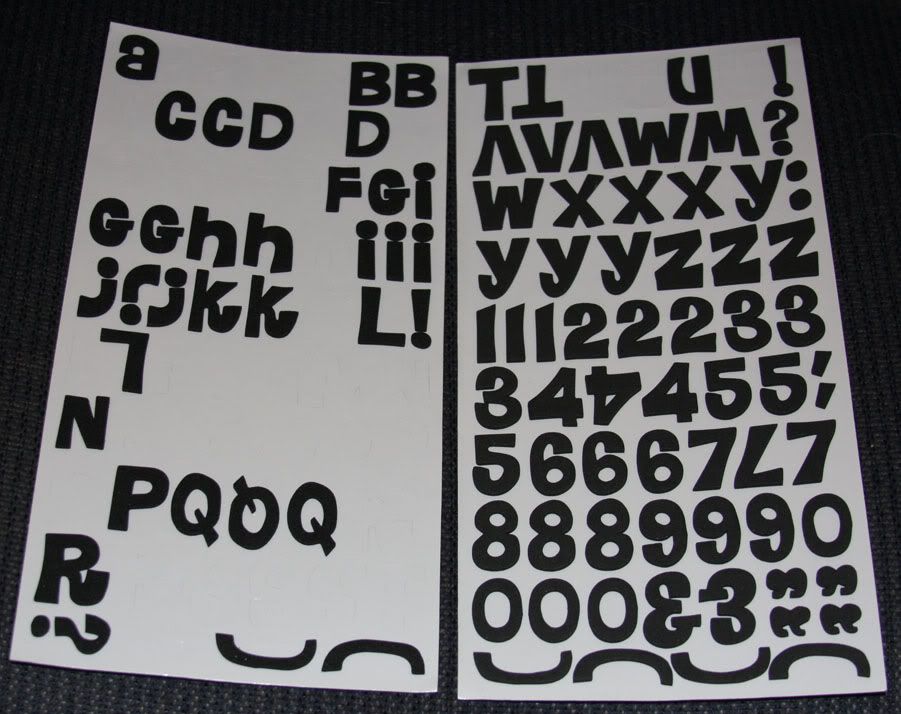 Now what I'm specifically talking about is that I've used up quite a few of the alphas and NONE of the NUMBERS!! Why do they give us so many stinkin' numbers anyway? (Give me some extra E's & O's anyday!)
Ok...so here's this week's challenge...and notice that is relates to NUMBERS.... (Which is the theme of this weekend's crop!!)
Get out your number stickers, thickers...whatever numbers... and create the background of you layout using them.!!
My idea for my own layout was to attach some number stickers using them as masks, mist the paper and then remove them. I wasn't really very happy with how it turned out, but when I removed the numbers that I used as masks, I put them onto another (blue) piece of paper and I liked that...so I added a few more and then they didn't stick since I'd attached them so many times..... so I added a transparancy over the top to keep it all in place.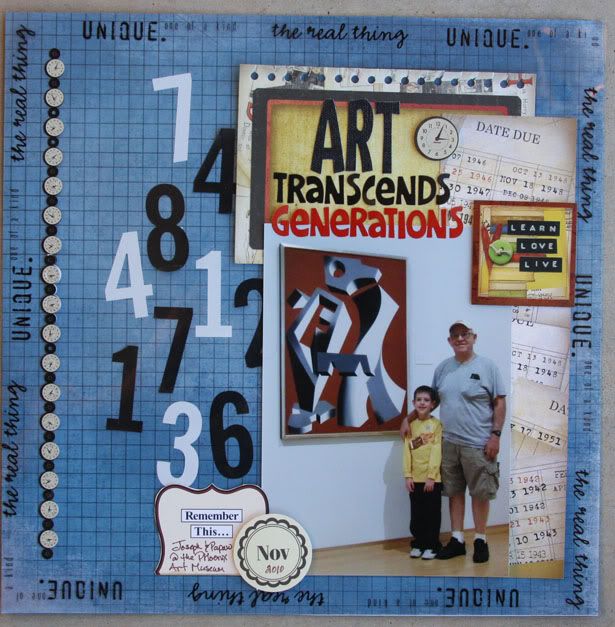 Now, you should know I can't leave well enough alone...so I went back to that first piece of misted cardstock that I didn't like...and I ended up turning that into a layout that I'm happy with too!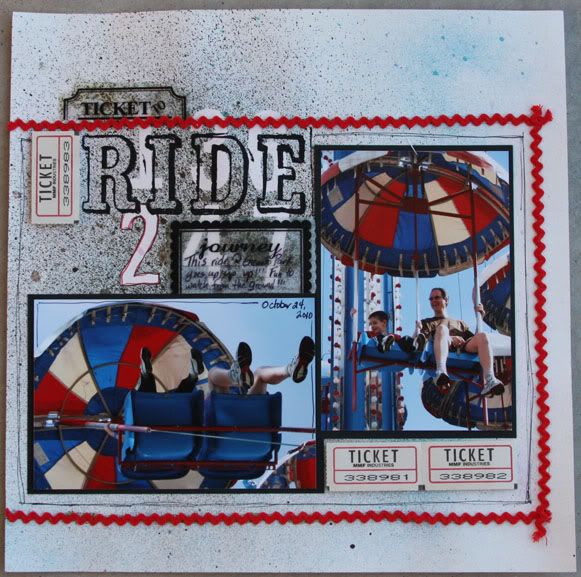 The entries for this challenge will work like all our regular monthly challenges and will be due by the end of January.