Loving this months DT reveals over at
MEMORABLE SEASONS
!!! What a talented group of ladies...I'm really honored to be on this DT!! Jill split up the "valentine" love kits this month...so, we got to pick from either Pink Paislee Sweetness or Echo Park Be Mine....I thought that bright pink on the EP was just a little too much for me, so I went for PP Sweetness. Here is my kit and my layouts that posted today!!
And here is the B side of the papers..(I mostly used the B side so I wanted to show it)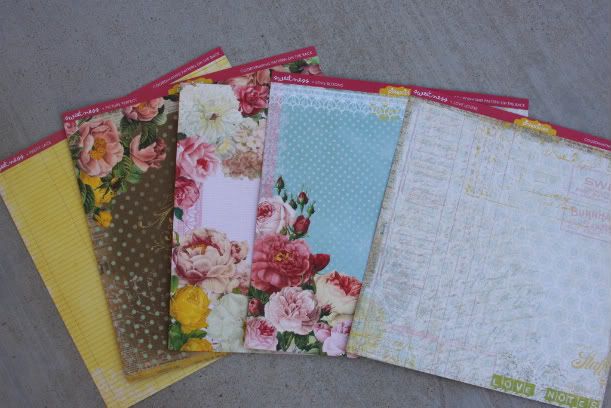 For this first layout, I fussy cut one of the papers and overlapped it along the bottom, pop dotting one side. Also, I used the pleated ribbon and made my own flower! (This is my niece Sarah)...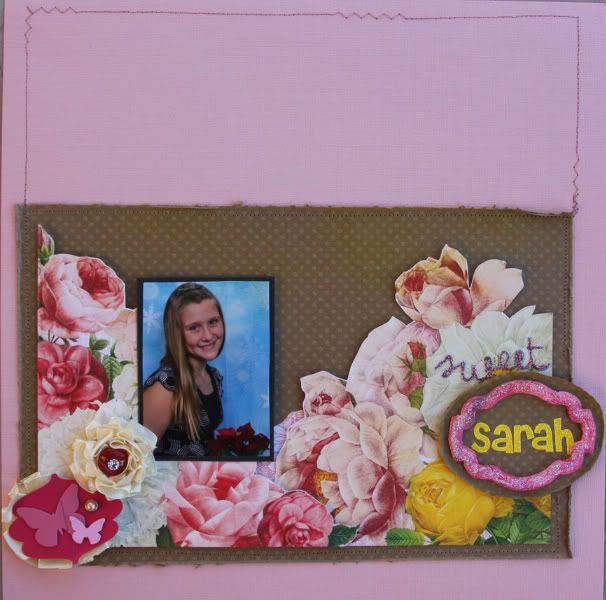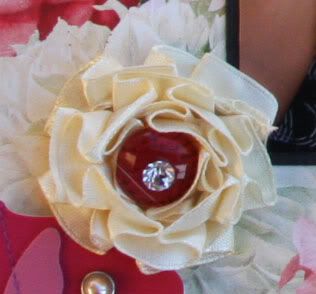 For this layout, I rolled up some edges of pp, and after I painted the chipboard label blue, I realized it needed a little more, so I added Stickles....and how almost perfectly did that match the glitter stickers from my kit?!!!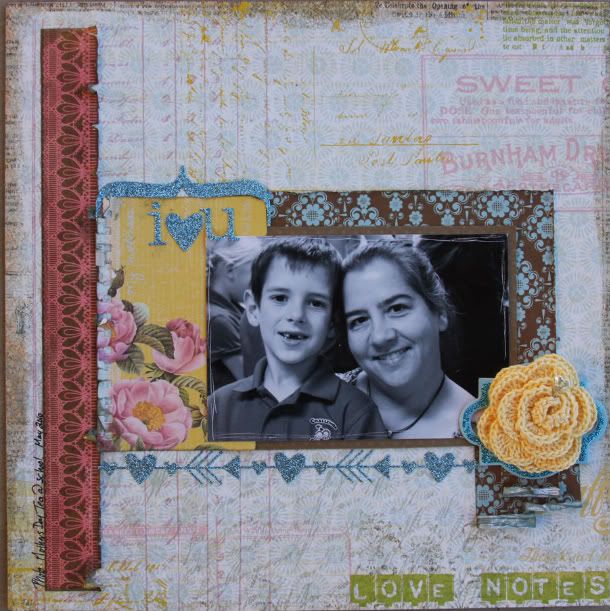 For this layout, I added lots of extra Stickles to the flowers on the pp (at the top).... then I wanted to use the glitter stickers in the kit, but they were BLUE...wrong color.... so I used pink Stickles on them and they match much better !!! Also, that pesky brown pleated ribbon didn't want to be 'straight'...so I left it curved and like how it accenuated that area.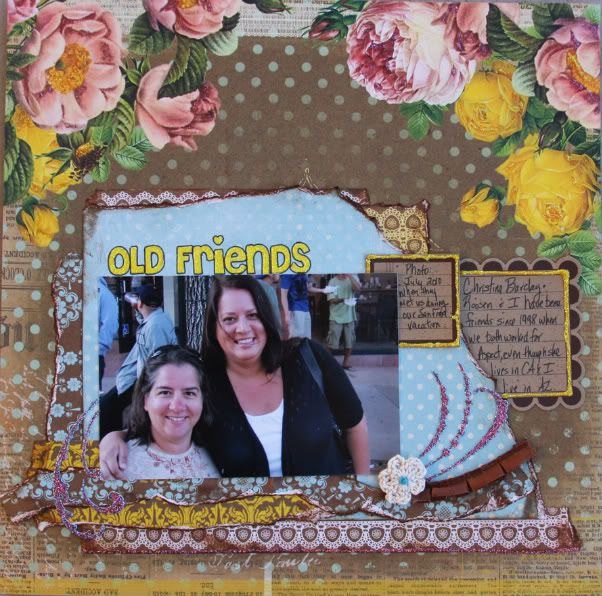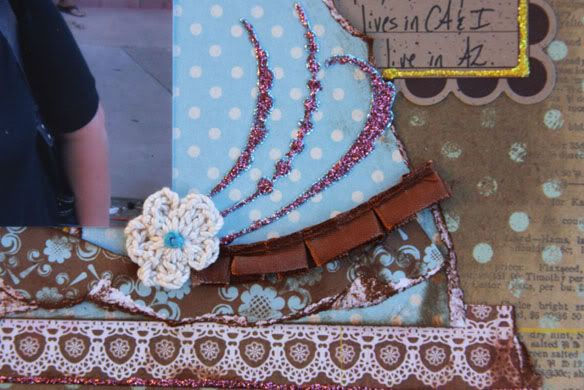 And....I don't do girly, flowery layouts very often...so the above 3 layouts was a lot of flowers for me... so I wanted to do a "BOY" layout with this kit!!!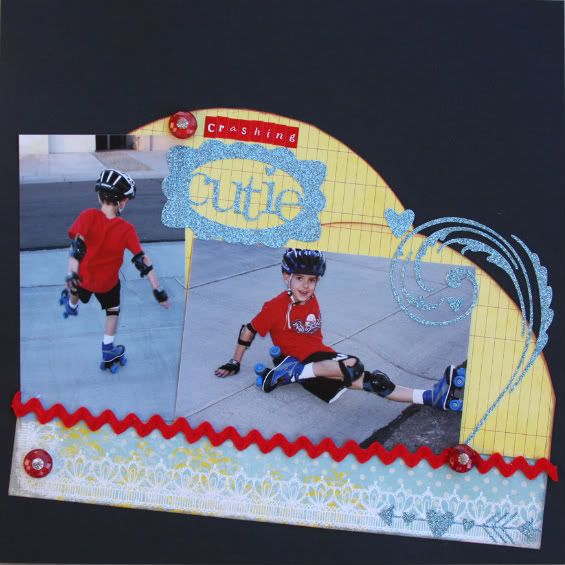 AND... I've started a "printers box/shadow box" project. I'm really taking my time on it...so it's not done so I don't want to share it yet...but I did use my kit for the background and yellow alphas (names) in this one section...so here's a quick shot of that..(also used one of those yummy Metal Sassafras flowers)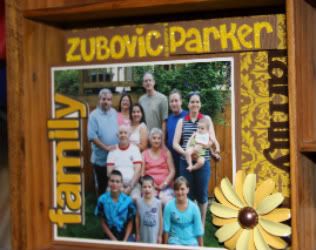 And I made a few cards:
On this first one, I didn't like how the yellow felt looked against the cream card...so I added the pleated ribbon around the outside!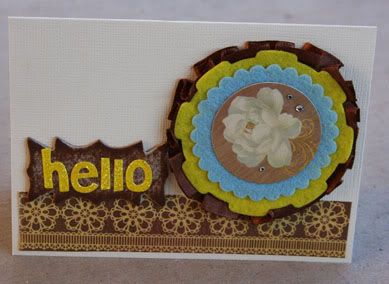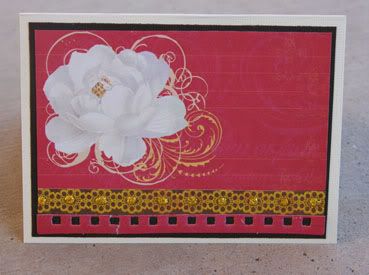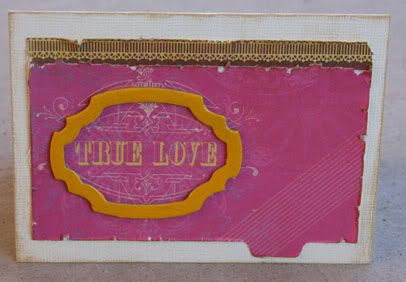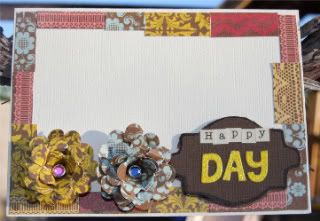 And...last but not least, I wanted to share what is left of my kit....
Funny...these alphas rock..I used the heck out of them and I still have a bunch left!!! LOVE THAT... (and I never ran out of any letter I wanted ...!!!)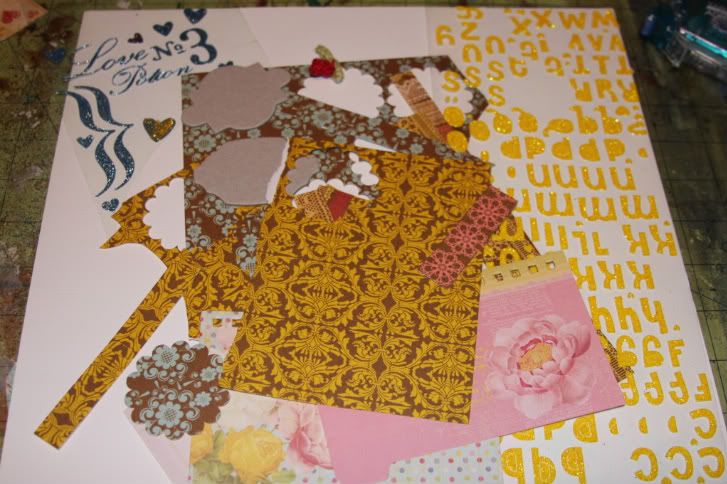 Thanks so much for coming by.... I really appreciate your support!!!