We all got IMAGINISCE's Animal Crackers line..
Here is a photo of the kit and a second photo showing the "other side" of the papers and also the extras that I purchased to "round out" my kit: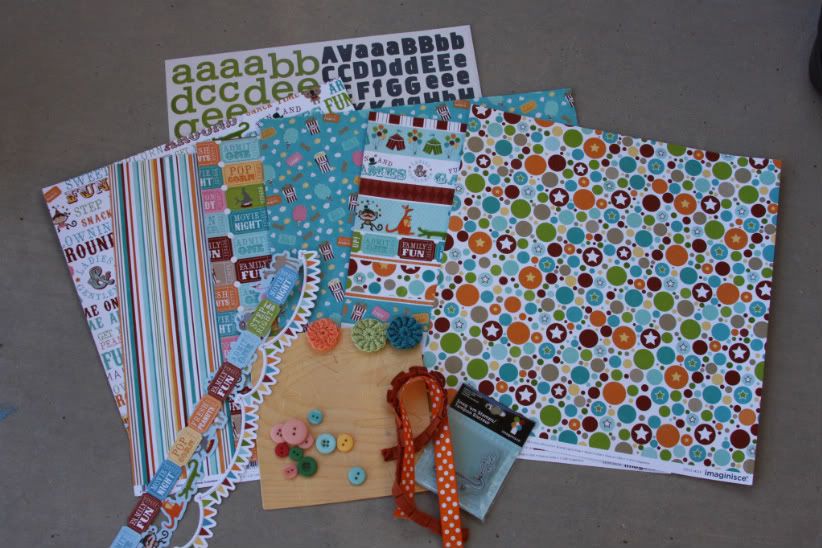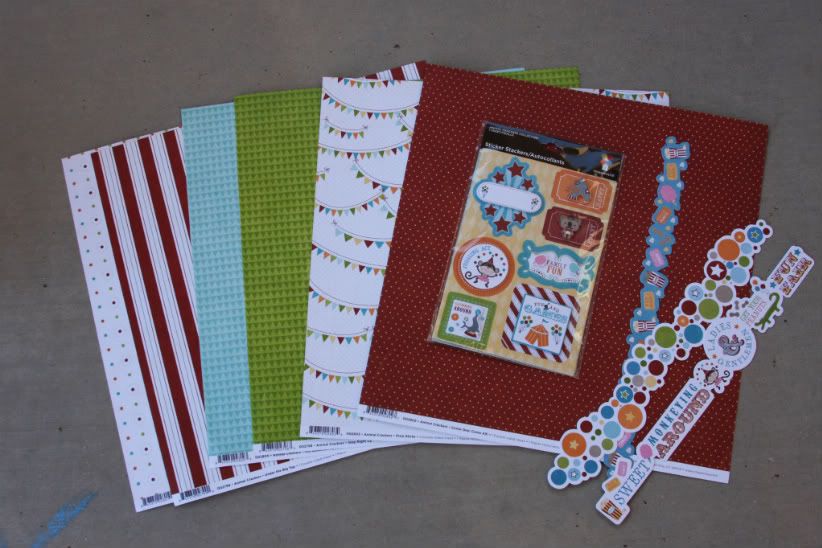 And here's all the fun stuff I made!!
I actually EMBOSSED those hearts...they are Studio Calico Wood Veneers... they came out cute, I thought!
Really played up the whole "wardrobe" theme here...buttons, stitching and that little dress form....
Us...SILLY...What do you expect?...and of course, Momma KNOWS best!!
This one is busier than my "normal" style... (I think?)...
Really liking the cards I made this month.... (showed you this first one yesterday)....
This is my least favorite of all my layouts... but that's ok...I still got that whole baby elephant story documented and that's what it's all about right? (Maybe someday he'll take his kids to the circus and the BIG elephant will be "this baby" and he can tell his kids he saw that baby when it was just a baby....and show them this layout to prove it and refresh his memory) -- At least that's the story I'm going with!!